My Paws On Vacation
Website created by Lazarus Web Design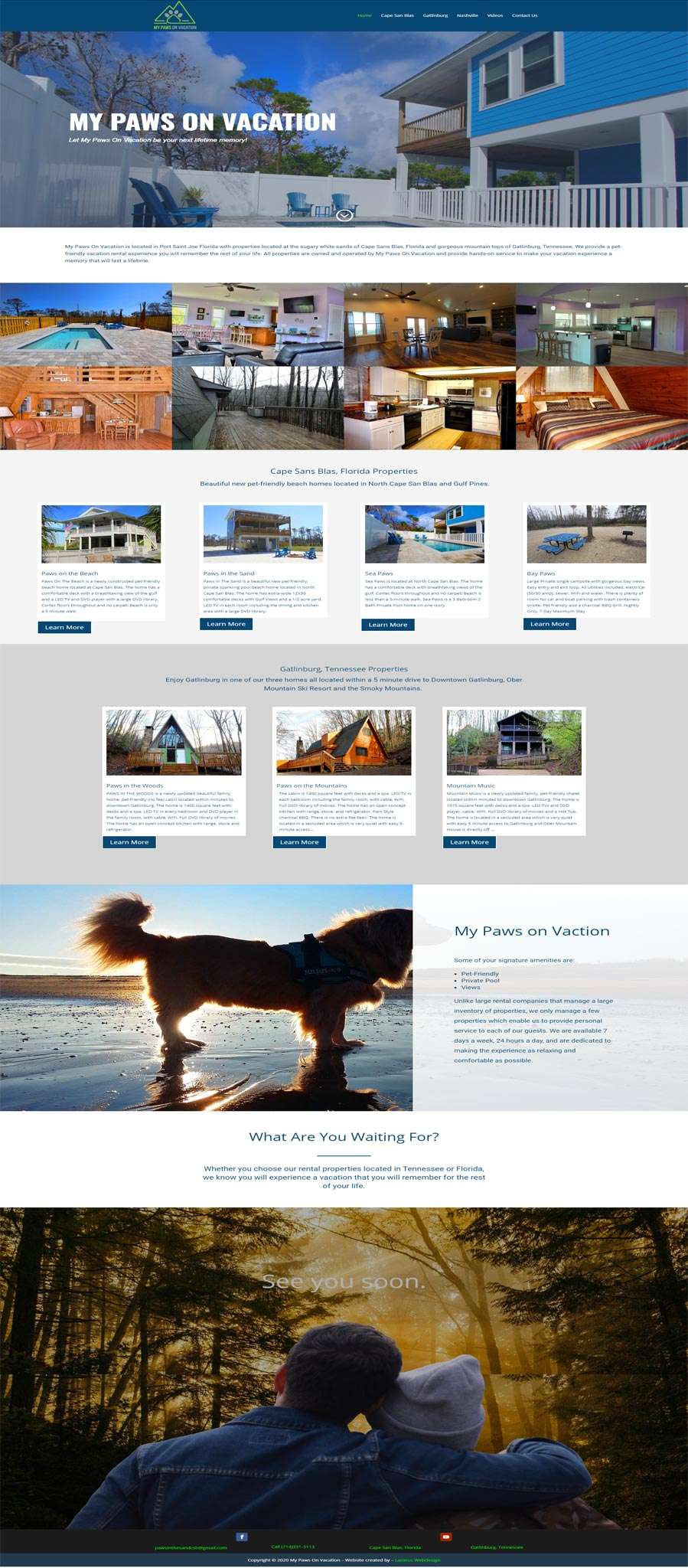 My Paws On Vacation
My Paws On Vacation is located in Port Saint Joe Florida with properties located at the sugary white sands of Cape Sans Blas, Florida and gorgeous mountain tops of Gatlinburg, Tennessee. We provide a pet-friendly vacation rental experience you will remember the rest of your life. All properties are owned and operated by My Paws On Vacation and provide hands-on service to make your vacation experience a memory that will last a lifetime. 
Talk to Us About How We Can Create Your Website.
How Much Does It Cost?
That is a good question and one we would love to answer.  While we can't be exact without considering all the details, we will be able to give you a good ball-park idea.  Fill out the form below as completely as possible.  The more details you can provide, the closer we can get to a final cost.
Or give us a call right now 812-249-1158
-----------------------
QUICK QUOTE FORM