Uniquely Yours Lady B's
Website created by Lazarus Web Design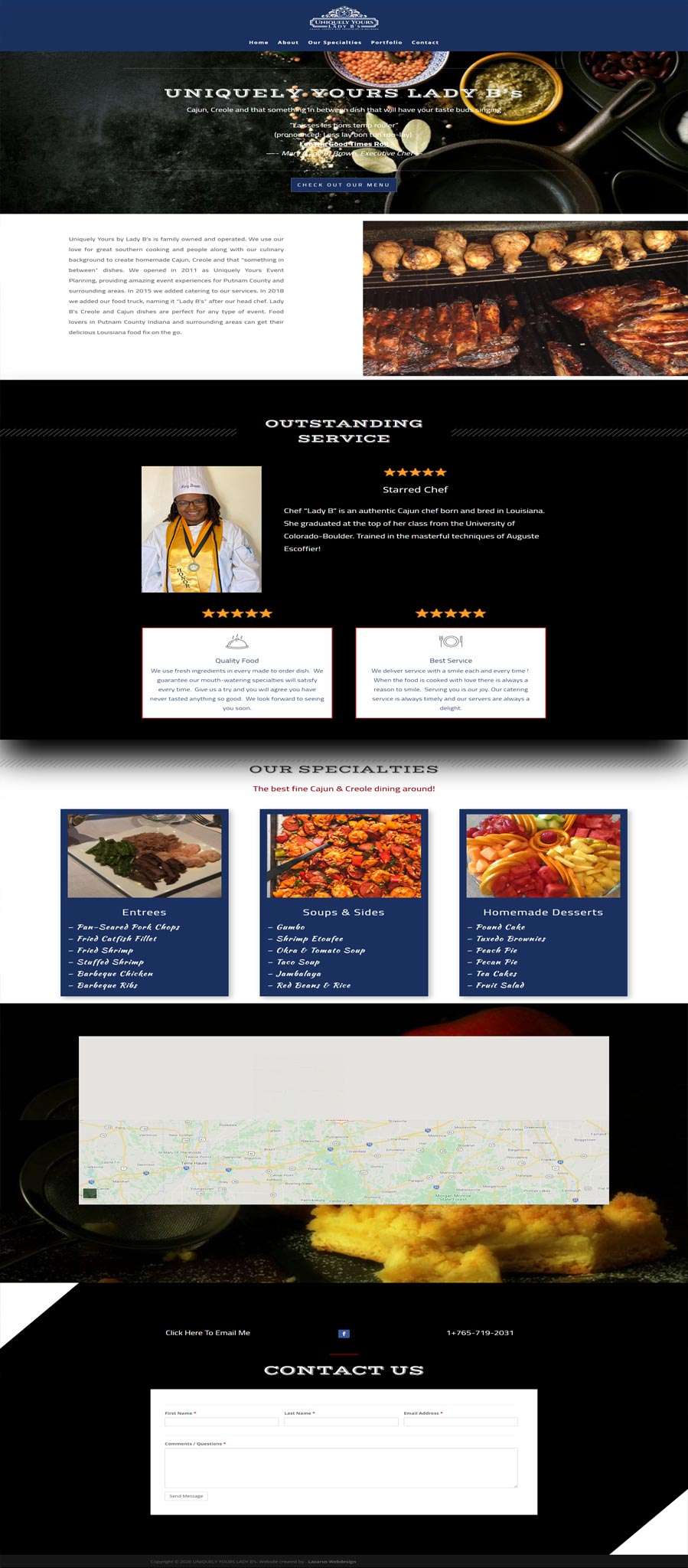 Uniquely Yours Lady B's
Uniquely Yours by Lady B's is family owned and operated. We use our love for great southern cooking and people along with our culinary background to create homemade Cajun, Creole and that "something in between" dishes. We opened in 2011 as Uniquely Yours Event Planning, providing amazing event experiences for Putnam County and surrounding areas. In 2015 we added catering to our services. In 2018 we added our food truck, naming it "Lady B's" after our head chef. Lady B's Creole and Cajun dishes are perfect for any type of event. Food lovers in Putnam County Indiana and surrounding areas can get their delicious Louisiana food fix on the go.
Talk to Us About How We Can Create Your Website.
How Much Does It Cost?
That is a good question and one we would love to answer.  While we can't be exact without considering all the details, we will be able to give you a good ball-park idea.  Fill out the form below as completely as possible.  The more details you can provide, the closer we can get to a final cost.
Or give us a call right now 812-249-1158
-----------------------
QUICK QUOTE FORM